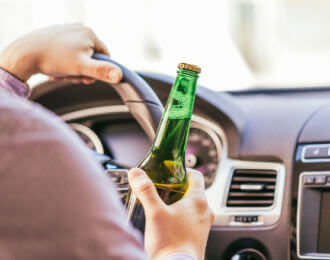 Drunk driving is a serious public health risk in Colorado and has been on a dramatic rise in recent years. Impaired drivers kill hundreds of people every year, and injure many more, often causing debilitating injuries that leave victims with expensive medical bills and other losses through no fault of their own.
If a drunk driver has injured you, you have the power to hold them accountable. The legal team at the personal injury law firm of Lee, Meyers & O'Connell, LLP, wants to help. Contact us today for a free consultation with an Aurora drunk driving accident lawyer and find out what we can do for you.
Do You Have a Drunk Driving Accident Case?
If you've been injured in a car accident involving a drunk driver, there is a good chance you have a case against them. However, all accidents are unique, and securing compensation is more complicated than simply pointing out that the other driver was under the influence. That's why you should talk to an experienced and knowledgeable Aurora drunk driving accident attorney as soon as possible.
An attorney can help you seek justice and fair compensation for your injuries. They can assess the circumstances of your case and determine the best path forward for seeking the money you deserve.
Establishing Liability for a Drunk Driving Accident
While you might think a claim against a drunk driver is an open-and-shut case, that is not always true. It takes evidence to establish liability for an accident and prove the other driver was intoxicated at the time of the crash. A police report can provide vital evidence to strengthen your case and show an insurer or a Colorado court that the driver's intoxication contributed to the crash.
Other evidence that could potentially establish the other driver's liability may include:
Eyewitness statements
Results of BAC testing
Testimony from expert witnesses
Photos and videos from the accident scene
An attorney can locate and gather crucial evidence for your case and help establish liability for the accident.
What Damages Can You Seek as an Aurora DUI Victim?
If you were injured in a DUI accident for which someone else was at fault, you could be entitled to compensation for losses like:
Medical expenses
Lost wages
Lost earning capacity
Disfigurement
Emotional turmoil
Pain and suffering
Property damage
The amount of compensation you might be able to recover will depend on the severity of your injuries, the amount of insurance coverage available, and other factors. For a detailed estimate of the value of your claim, talk to our experienced Aurora drunk driving accident attorneys.
Drunk Driving Laws in Aurora
Drunk driving is against the law in Colorado. Any person found to be operating a vehicle while under the influence of alcohol or drugs can be criminally charged with DUI or DWAI. However, motorists might not know that Colorado has three different categories of impaired driving, namely:
Driving Under the Influence (DUI)– A person whose driving ability has been impaired by drug or alcohol consumption but who operates a vehicle anyway has committed the crime of driving under the influence or DUI. A driver can be convicted of DUI after exhibiting signs of intoxication, even if they registered a blood alcohol content (BAC) under the legal limit of 0.08 percent.
DUI per se – Registering a blood alcohol content of 0.08 percent within two hours after operating a motor vehicle can lead to a charge of DUI per se, which means that the test establishes the infraction alone.
Driving While Abilities Are Impaired (DWAI) – DWAI occurs when a driver's ability to function is impaired by drugs, alcohol, or a combination of the two substances. DWAI is a lesser offense and only requires proof that a driver was experiencing a slight degree of impairment while behind the wheel. A driver may be charged with DWAI if their BAC is more than 0.05 percent but less than 0.08 percent.
Drivers under the legal drinking age of 21 may also be charged with underage drinking and driving if they have a BAC of 0.02 percent but less than 0.05 percent.
Colorado also has an express consent law on the books. This law requires motorists to submit to a breath, blood, saliva, or urine test if there is probable cause they are impaired by drugs or alcohol. Refusing to submit to a test will generally result in the revocation of the motorist's driver's license for a certain period, starting at one year for the first refusal and increasing to three years for a third or subsequent refusal.
What Are the Penalties for a DUI or DWAI in Aurora, CO?
Criminal penalties for a conviction for driving under the influence vary depending on the number of previous offenses on a person's record. The penalties are as follows:
DWAI 1st Offense – Misdemeanor
Fines of between $200 and $500
Jail time of two to 180 days
Public service of between 24 and 48 hours
DUI 1st Offense or DUI Per Se – Misdemeanor
Fines between $600 and $1,000
Jail time of five days to one year
Public service of between 48 and 96 hours
DWAI or DUI 2nd Offense – Misdemeanor
Fines of between $600 and $1,500
Jail time of 10 days to one year
Public service of between 48 and 120 hours
DWAI or DUI 3rd Offense – Misdemeanor
Fines of between $600 and $1,500
Jail time of 60 days to one year
Public service of between 48 and 120 hours
DWAI or DUI 4th Offense – Class 4 Felony
Prison time of between two and six years
Three years parole
Public service of between 48 and 120 hours
Motorists convicted of subsequent DUI offenses may also face the revocation of their driver's license. Demerit points can also be added to a motorist's driving record.
Criminal penalties are levied in a criminal court. However, a drunk driver may also face consequences in the form of civil penalties. Civil cases are not the same as criminal cases. Victims of drunk driving accidents can file a personal injury lawsuit against the at-fault driver seeking compensation for their losses. Instead of having to prove beyond a reasonable doubt that a driver is guilty of an offense, as a prosecutor must do to secure a conviction, a plaintiff in a civil case must only show there is a preponderance of the evidence that suggests the driver is more likely than not to have caused the accident and the plaintiff's resulting injuries.
A driver found guilty of a civil wrong can be held responsible for compensating a victim for their losses. These losses can include medical expenses, emotional distress, pain, suffering, and property damage.
Can a Bar, Store, Restaurant, or Social Host Also Be Liable for a Drunk Driving Crash?
A drunk driver might not be the only person liable for an accident victim's injuries and losses. Colorado has a dram shop law that allows plaintiffs to hold alcohol vendors responsible for damages caused by an intoxicated driver if that person was under the age of 21 or was visibly intoxicated when the vendor served them. The term "vendors" includes bars, restaurants, and liquor stores.
The dram shop law does not apply to social settings or private parties. A social host can be held liable if they provided alcohol to a minor who subsequently caused an accident, but not for overserving an intoxicated adult over the age of 21.
Are Drunk Drivers Always at Fault in Aurora?
Driving while drunk is negligent and illegal behavior. However, other parties may also be partially at fault for drunk driving-related crashes. When multiple vehicles are involved in an accident, the drunk driver may share responsibility with another party for the circumstances of the crash. If the intoxicated driver was on the job at the time of the collision, the individual's employer may also be liable.
Furthermore, a motorist injured in a collision involving a drunk driver could also be held partially at fault for the accident. Colorado follows a modified comparative negligence system in personal injury cases. Under this system, if your actions played a role in causing an accident, your portion of compensation may be reduced by the amount of responsibility you bear. So, if a drunk driver is 90 percent at fault for causing a crash, but you are found to be 10 percent at fault, your compensation can be reduced by 10 percent.
How Can an Aurora Drunk Driving Lawyer Help You with Your Accident Case?
Drunk driving accident cases are not as open-and-shut as many people assume. If you want justice and fair compensation for your injuries, you should get in touch with a skilled drunk driving accident attorney as soon as possible.
At Lee, Meyers & O'Connell, LLP, we can:
Investigate the cause of the drunk driving accident
Identify all responsible parties
Collect evidence to strengthen your claim
Negotiate with liable parties and their insurers on your behalf
Prepare your case for court if necessary
Contact Us Now to Discuss Your Legal Options After an Aurora Drunk Driving Crash
If you have been injured in a collision with a drunk driver, Lee, Meyers & O'Connell, LLP, is ready to help you seek the justice and accountability you deserve. Contact us today to discuss your case with an experienced, compassionate drunk driving accident lawyer in Aurora, CO.