Aurora Car Accident Attorney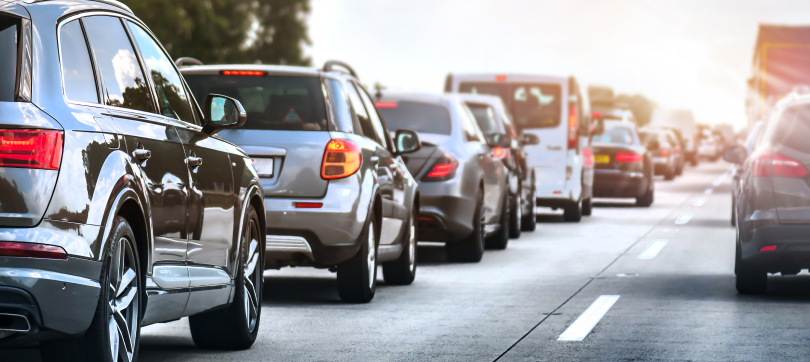 According to the Colorado Department of Transportation (CDOT), there were about 5,600 car crashes in Aurora one recent year, causing nearly 40 fatalities and 1,000 injuries. Most of these collisions weren't the victim's fault. But they're still left with growing medical bills, missed time from work, and lingering pain.
If you were injured in an auto accident caused by someone else's negligence, you may be owed compensation for your losses. Pursuing a car accident claim can be a lot to handle, though. That's where a skilled Aurora car accident attorney can help.
With more than three decades of experience, the legal team at Lee, Myers & O'Connell, LLP is dedicated to getting car accident victims the financial recovery they need to get back on their feet. We're ready to review your case and see how we can help. Contact us today for a free consultation with a compassionate car accident lawyer in Aurora.
What Causes Aurora Auto Collisions?
Even if you're a perfect driver, there are still ways you may end up in a car crash. Some of the common causes of wrecks our Car Accident Attorneys see include the following:
Distracted driving — This common cause of crashes may be the biggest safety issue on the roads today. Driving requires full attention on the road. Looking away for just a few seconds to text, talk to a passenger, or eat is enough to cause an auto collision.
Driving drunk or on drugs — Driving while impaired causes slower response times and poor judgment. Too many lives are lost every day due to drivers getting behind the wheel after drinking or doing drugs.
Driving while drowsy — Fatigued driving can be just as dangerous as driving drunk. Drivers risk causing a car accident if they don't pull over when getting tired.
Inexperienced drivers — Practice makes perfect, and driving is no different. New drivers may not know all traffic laws or be confident in their skills, leading to car crashes.
Not obeying traffic laws — Traffic laws exist to keep everyone on the roads safe. All drivers must follow traffic signs and signals.
Following too closely — Drivers must keep a safe distance between them and the car ahead. Tailgating can easily lead to rear-end accidents, as the driver may not have enough time to stop when traffic slows.
Bad weather — Rain, snow, and storms can reduce visibility and make the roads slippery. Drivers must drive slower during bad weather to avoid car wrecks.
Poor road conditions — The government and other agencies must maintain safe roads. Potholes and other hazards can cause crashes and damage to cars.
Vehicle defects — Manufacturing defects or lack of maintenance can cause a car to malfunction. If the driver loses control of the vehicle, they could cause an accident.
What Are Common Car Accident Injuries?
Depending on the force of the collision, injuries can range from minor to severe. Some common injuries car accident victims suffer include the following:
Back and neck injuries
Sprains, strains, and tears
Broken and fractured bones
Road rash, burns, cuts, and bruises
Internal injuries
Limb loss and amputation
Post-traumatic stress disorder (PTSD)
What To Do After a Car Accident in Aurora
The time after a car accident can be confusing and overwhelming. There are a few key steps after an auto wreck to protect your ability to pursue compensation, such as the following:
Call 911 — Getting police and emergency services to the scene should be one of the first steps you take. The police will make a report, and your injuries can be evaluated.
Gather evidence — Try to get photo and video evidence at the scene. Document damage to the vehicles, anything that may have caused the crash, and your injuries.
See a doctor — Even if you don't think your injuries are severe, you should still be seen by a medical professional. They will document your injuries in connection with the wreck and start your treatment.
Document your losses — Keep receipts for any doctor's visits, treatments, and other expenses related to the accident. You should also save any pay stubs showing missed work.
Be careful what you say — The insurance companies will look for any way to twist your words against you. It's best to wait until you have an attorney to communicate with them.
Contact a car accident attorney in Aurora — A knowledgeable lawyer can handle communication with the insurance company, secure evidence, and file a car accident claim for you.
How Is Fault Determined in a Car Crash?
When you file a car accident claim, identifying who caused the accident will require an investigation and evidence. While the police may suggest who is at fault in the report, the insurance company will review this and the other evidence to determine fault. If they cannot agree on fault or fair compensation, you may have to file a car accident lawsuit. The judge or jury will then determine who is responsible.
Some ways that your attorney may help determine fault include the following:
The police report
Evidence from the scene
Eyewitness accounts
Expert testimonies
The other driver isn't always the only possible at-fault party. If you're not sure of everyone who should be held responsible for your injuries, a car accident attorney can review your case and help identify all liable parties.
What Compensation Can I Get After a Car Wreck?
If you were injured in a motor vehicle accident, you may be worried about how you will cover the expenses. Severe injuries can require expensive treatment, long-term rehabilitation, and even permanent accommodations. The costs are even more concerning if you aren't able to go to work because of your injuries. This stress is on top of the pain you're already experiencing.
Thankfully, you could recover your losses for damages such as the following:
Medical bills
Lost income
Lost future earning potential
Pain and suffering
Emotional distress
Vehicle repair or replacement
How Long Do I Have to File a Car Accident Claim in Colorado?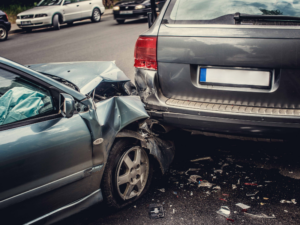 You only have a limited amount of time to pursue compensation. If you wait too long, you could lose your right to pursue legal action.
Most personal injury claims will end with a settlement with the insurance company after negotiating. However, you may have to file a lawsuit if they won't agree on fair compensation. It's important to get help from a lawyer soon after a wreck so they have enough time to prepare your case and demand the money you deserve.
How Can Lee, Myers & O'Connell, LLP Help with My Car Accident Case?
When you hire one of our highly-rated car accident lawyers, we'll be there for you every step of the way.  Our Aurora car accident attorney can handle the following:
Investigating the accident and any possible causes
Answering all of your questions honestly so you're prepared and in control
Communicating with the insurance companies and any at-fault parties
Identifying all liable parties that may owe you money
Finding and securing evidence to support your claim
Documenting your past and future expenses
Filing a car accident claim and administrative tasks
Negotiating a settlement with the insurance company
Taking your case to court for fair compensation, if needed
We have several qualities that make us stand out. With personal injury lawyers and staff fluent in English, Korean, Spanish, and French, and services in a range of other languages, we can communicate with you however you're most comfortable. We'll also make an effort to keep you informed and make sure you fully understand each step of the process.
Our skills and resources have delivered undeniable results, making us well-prepared for settlement negotiations and trials. We don't charge any fees unless our Aurora car accident attorney recovers money for you, so there's nothing to lose. Reach out to the Aurora car accident lawyers at Lee, Myers & O'Connell, LLP as soon as possible after being injured in a car wreck.
Contact an Experienced Car Accident Attorney in Aurora Today
You shouldn't have to suffer the consequences of someone else's mistakes. When you've been injured in a car accident someone else caused, you deserve to be compensated for the financial and emotional damages you suffered. The sooner you contact an attorney, the sooner they can get to work on seeking the financial recovery you need.
Call or contact Lee, Myers & O'Connell, LLP online today for a free case evaluation with one of our Aurora car accident lawyers.