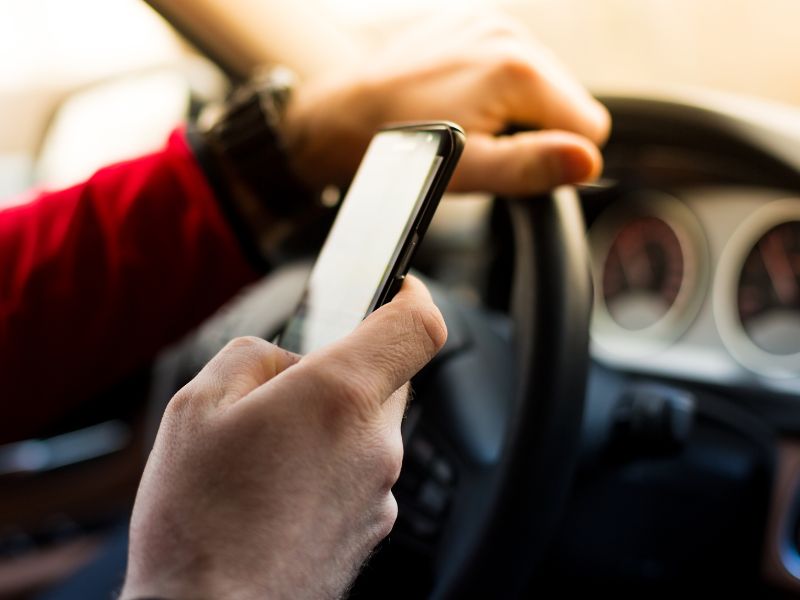 A Colorado motorist is considered a reckless driver when they drive in ways that disregard others' safety. When their actions result in accidents that cause injuries, reckless drivers can — and should — be held accountable for the harm they cause.  
If you got hurt in a reckless driving accident in Aurora, you might have the right to seek financial compensation for your injuries and losses. Let a car accident attorney from Lee, Myers & O'Connell, LLP advocate for your rights and interests. Our firm puts clients first. You can count on us to fight aggressively for the money you deserve after what you've endured. 
Contact Lee, Myers & O'Connell, LLP for a free case evaluation with an Aurora reckless driving accident attorney. Learning your legal options is the first step toward justice. 
Understanding Reckless Driving Laws in Aurora, CO
Colorado law defines reckless driving as operating a motor vehicle, bicycle, or scooter with a wanton or willful disregard for the safety of others. It is a criminal offense with harsh penalties, including fines and jail time. However, reckless drivers can also be held liable for their negligence through a personal injury lawsuit. The Aurora reckless driving accident lawyers at Lee, Myers & O'Connell, LLP exclusively represent injured victims in Colorado. 
Common Causes of Reckless Driving Accidents
There's never a good excuse for reckless driving. Common examples of reckless driving behaviors that lead to accidents include:
Excessive speeding

Street racing

Tailgating

Passing a school bus with activated stoplights

Intentionally running red lights or stop signs

Making illegal turns, lane changes, or passes

Refusing to yield the right of way

Weaving in and out of traffic

Swerving around stopped traffic

Alcohol or drug intoxication

Distracted driving 
Reckless driving is not the same as careless driving in Colorado. Of the two, reckless driving is considered the more serious offense. But the severity of the charge does not matter for the purposes of a personal injury claim. In either case, you could still receive compensation for your injuries, even if the driver is not convicted of a crime. 
What a Reckless Driving Accident Attorney Does
It is essential to build an effective legal claim to recover compensation from the responsible driver in a reckless driving accident claim. A car accident attorney has the knowledge and expertise to craft a strong case proving the reckless driver's negligence and why you deserve compensation. With a lawyer's help, you can take the burden of pursuing personal injury compensation off your shoulders and prioritize your health and well-being. 
A reckless driving accident attorney can handle each stage of your legal case, including:
Investigating the accident to secure evidence such as police accident reports, accident scene photos, eyewitness testimony, driver cell phone records, and vehicle data logs

Documenting your injuries and losses to place a fair value on your case

Preparing and filing your insurance and legal claims

Communicating with insurance adjusters, defense lawyers, medical professionals, or lien collectors on your behalf 

Consulting experts in medicine, accident reconstruction, and vocational rehabilitation to show how the crash happened and its impact on your life

Negotiating with the at-fault driver and insurance company to pursue maximum compensation for you in a settlement

Filing a lawsuit and going to trial, if necessary
Reckless Driving Accident Compensation Claims
A reckless driving accident lawyer from Lee, Myers & O'Connell, LLP can pursue compensation for a broad range of losses stemming from an accident, including:  
Costs of medical treatment, including emergency care, surgeries, hospitalization, prescriptions, pain management care, physical/occupational therapy, co-pays, and other accident-related medical bills

Lost wages

Reduced future earning capacity 

Costs of care and support you need if you've suffered permanent disabilities, including home health services, housekeeping assistance, medical/mobility equipment, and disability accommodations

Physical pain and anguish

Emotional trauma and distress

Reduced enjoyment and quality of life due to disability and/or scarring and disfigurement

Car repairs and other related expenses, such as car rental fees

Damaged personal property 
Under Colorado's statute of limitations for motor vehicle accident claims, you have three years to file a lawsuit against a reckless driver who hit you. Although three years may seem like a long time to start a car accident claim, your attorney needs time to investigate the accident and build a compelling legal case. If you file your lawsuit after the limitations period expires on your reckless driving claim, the court can dismiss your case regardless of its merits. For this reason, it's wise to contact a lawyer as soon as possible. Getting an early start is also crucial so your attorney can collect evidence while it is still fresh.  
Get Help From our Reckless Driving Accident Attorney in Aurora, CO 
If you're recovering from an accident due to someone else's recklessness, you need a proven personal injury lawyer to gather evidence and stand up for you. Turn to an Aurora reckless driving accident attorney from Lee, Myers & O'Connell, LLP. Our legal team can answer your questions in a free consultation. Call or contact us today to get started.