Free Personal Injury Case Consultation by Video Conference During Corona (COVID 19)
Lee, Myers & O'Connell, LLP supports all efforts to socially mitigate, quarantine and isolate during the outbreak of the Corona Virus (Covid 19). While we are open for legal consultations, we recognize that many of our current and potential clients would like to meet by phone or video conference.
To enable us to assist you with your personal injury claim, we offer free consultations on your personal injury case by video conference or telephone. Everything needed to analyze your case can be done using technology like video conferencing, email, fax, cellular phone, text messaging, regular mail, other applications, technology and communication methods.
There are several ways you can schedule a video conference with us by going through our or Live Chat in the lower right hand corner or by call us at 303-632-7172 in Colorado or 617-716-7700 in Massachusetts to schedule. We will then set up a video conference with you by either Zoom video, Google Hangouts or Skype. We recommend the Zoom video app and browser extension. You can download the free software to make the connection.
Medical Treatment During the Corona Virus Pandemic (COVID 19)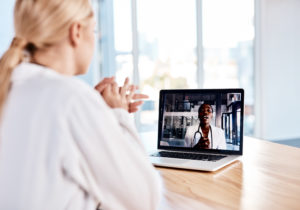 Medical offices are also adapting to the Corona Virus outbreak by also doing telephone and video conferencing.
Some medical providers are open providing treatment to patients in need.
You may consult with us on how to seek treatment and document treatment needs during these times.
Circumstances may change and you may need to consult with a doctor by video conferencing as well.
Documenting Liability in Personal Injury Case
The police may not come to the scene of the car accident. This is due to the protocol for the Corona Virus pandemic.
Call 911 and explain the situation. That call may be recorded.
Use your cellular phone to take pictures of:
Your car
The other cars involved
The intersection or area where the crash happened
The other driver's driver's license, license plate, insurance card and vehicle registration
Anything else that you think may help you with your case
Take down the information of any witnesses including their phone number, email address and home address. Get a business card from the witness if he or she has one.
Go to the police station and make a desk report or file a police report on-line.
Contact our office for more assistance.
See our page on distracted driving and hit and run collisions to learn about those kinds of cases.
Hire Us to Resolve Your Personal Injury Case During COVID 19
These are difficult times given the spread of the Corona Virus. However, we are here to help you with your personal injury claim.
The Courts and police are adapting to our needs as a society.
Information on access to Colorado Courts
We are here to advocate for you. You can chat with us now on-line, Lee, Myers & O'Connell, LLP about a free consultation to understand your rights or call us.
Click the button below to chat with us on-line.