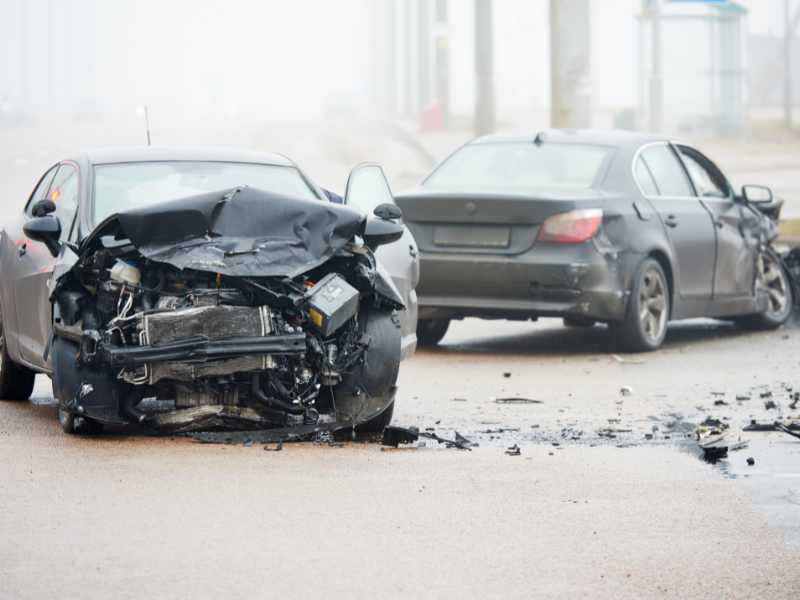 Were you hurt in an accident involving a rental car in Colorado? Beyond the shock and pain that accompany any car accident, you're likely feeling the added anxiety of uncertainty. Whose insurance covers the crash? Do you have to pay for the damage to the rental car? Where can you turn for help?
Steps to Take After an Accident in a Rental Car
The aftermath of a rental car accident can be overwhelming. But it's important to stay calm and do everything possible to protect your health, rights, and interests. You can do so by:
Checking yourself and others for injuries 

Seeking medical attention as soon as possible

Contacting the police to 

report the accident

Collecting contact and insurance information from other drivers

Asking witnesses for contact info and statements

Contacting the rental company to notify them of the accident

Notifying your own insurance provider, too

Never apologizing or admitting fault for the wreck

Consulting a personal injury lawyer for guidance
Other Types of Insurance Coverage for Rental Car Accidents
Depending on the circumstances of the accident, many different insurance policies could potentially cover the damage, including:
Personal auto insurance

 – Typically, whatever coverage you have on your own vehicle also applies to the rental car you are driving. 

Rental car company insurance

 – At the time of rental, you will likely get offers for various types of insurance, including collision damage waiver (CDW), personal accident insurance (PAI), supplemental liability protection (SLP), and personal effects coverage (PEC). These coverages can provide added protection but come at an additional cost.

Credit card rental insurance

 – Many credit card companies offer rental car insurance as a benefit for using their card to rent a vehicle. The coverage can act as secondary insurance, stepping in after you exhaust your personal auto insurance. 

Travel insurance

 – If you purchased travel insurance for your trip, it might include coverage for rental car accidents. It typically would cover things like damage to or theft of the rental car.

Health or home insurance

 – In the event of an accident, your health insurance could cover medical expenses, while homeowner's or renter's insurance might cover certain kinds of property losses.
Who Can Be Liable?
Depending on the circumstances, any of the following parties could be liable for a rental car accident:
Other drivers or road users involved in the accident

The employer of the driver who caused the crash, if the crash occurred on the job

The rental car company

The manufacturer of the rental car

A rental car maintenance provider

A local or state government entity

An insurance company
How Long Will My Rental Car Accident Injury Claim Take? 
How long the claims process takes after a rental car accident can vary considerably based on factors such as the complexity of the case, the number of parties involved, the extent of your injuries, and the willingness of each at-fault party to settle. Straightforward claims might conclude in a month or two, while more complex ones could take years. Consult a knowledgeable attorney for insight into your unique situation.
Contact a Top Car Accident Attorney in Colorado
Don't let the aftermath of a rental car accident overwhelm you. Take control of your situation with Lee, Myers & O'Connell, LLP. We understand the intricacies of Colorado injury law and are committed to fighting for your rights. 
Contact us today for a complimentary, no-obligation case review from a rental car accident lawyer in Colorado.